The importance of planning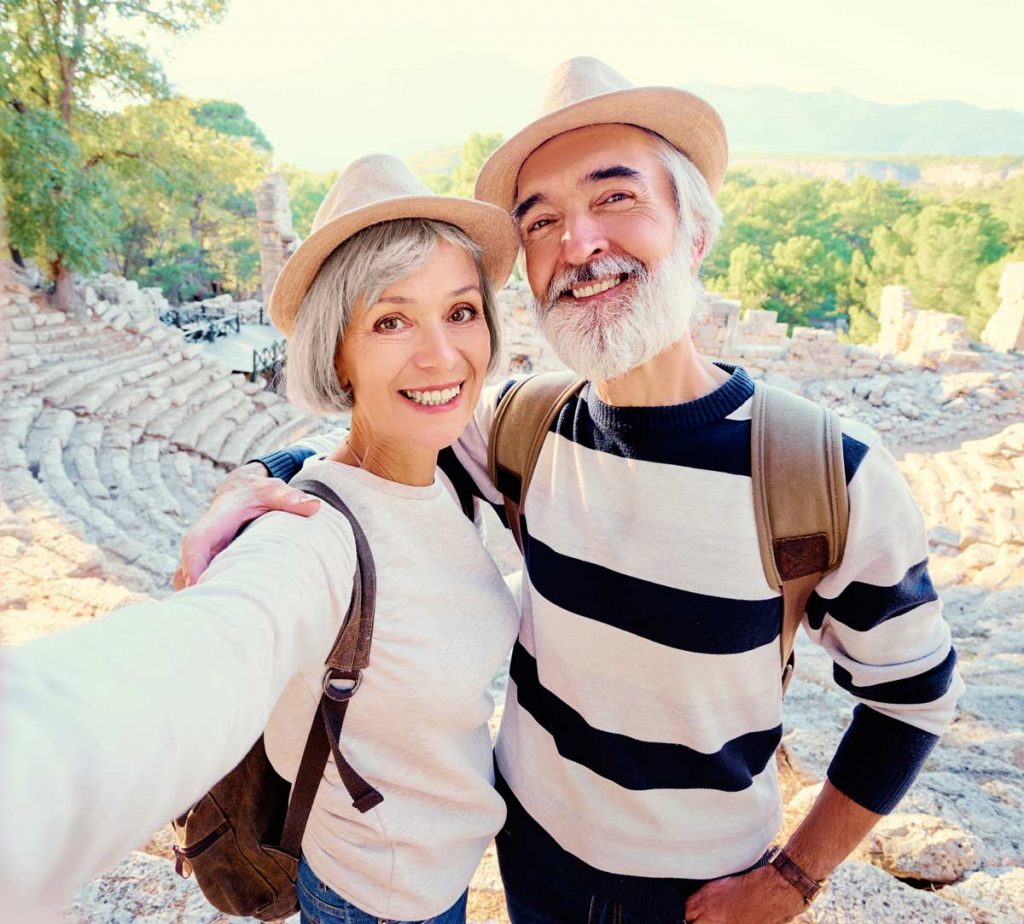 It is now really easy to plan ahead for your own funeral, and can make a huge difference by easing the burden on your family and friends when the time comes. You could have the peace of mind that they will be able to focus on making the arrangements rather than having to worry about the cost.
Buying a plan now could also save you money, the costs of funerals are rising due to many factors but the price you pay today will be frozen. The average cost of a basic UK funeral more than doubled between 2004 and 2001, to over £4,000. (SunLife Cost of Dying report 2022)
*SunLife Cost of Dying report 2022
There are many costs associated with a funeral such as crematoriums, churches, ministers, doctors, not just the funeral director fees – and these costs are all increasing.
The fixed cost of the essential services carried out by the Funeral Director.
A professional and caring funeral, including
Help and advice from your local Funeral Director on all aspects of the funeral
Help with registering the death and collating the paperwork needed for the funeral
Transport of the deceased to the Funeral Director's premises within a 25 mile radius
A light oak effect veneer coffin (please ask about upgrades)
Preparation for viewing (embalming is available at an extra charge, or included with Choice Plus)
Family viewings at your family's convenience – agreed with your Funeral Director
Use of the Chapel of Rest
The funeral cortege hearse to proceed from our premises via your home and then onto the place of service, cremation or burial
Funeral Director and ceremonial staff to attend the service
With Choice Plus, you secure all of the above Choice Essentials at today's cost, plus the following Funeral Director's services at a specially discounted rate.
Provision of a limousine (£225 with 10% discount), for the comfort and convenience of up to six of your family or mourners.
Embalming (optional, £108 with 10% discount), in preparation for viewing of the deceased.
My Choice
Special Arrangements
My Choice allows you the freedom to create a truly bespoke funeral to suit your wishes and budget.
An experienced arranger is ready to answer your questions, guide you through the possibilities and discuss any special arrangements. Special items can be estimated, but may involve third party costs, to be confirmed at time of need.
Your special wishes might include things like:
Specific Entry and Exit music
Your selection of appropriate hymns, poems or readings
Charitable donations
Specialised transport, such as a horse-drawn carriage, or a motorcycle convoy
A release of white Doves
Choices or options of Flowers
Drafting and publishing of obituaries
Content and production of Order of Service booklets
We understand that buying a prepaid funeral plan is an important decision. Here at Waterside Funeral Home we can arrange everything on your behalf.
You'll be able to choose how you want things, whether you want to be buried or cremated, any particular hymns, music, readings or poems that you would like and your family can be content in the knowledge that they've fulfilled your wishes.  
To make things even easier, our plans are really flexible so if you change your mind about anything you can just let us know, or add new things as you think of them.
Our caring and friendly team are always here for help and advice. So if you would like to discuss your requirements or set up a funeral plan, pop into the funeral home to see us or call.
If you would like to buy online today select your chosen plan to get a quote and once you are happy with your selection you can pay by credit or debit card.
Prepaid Plan FAQs
Choice plans are as clear and simple as possible.
You'll find many frequently asked questions below. If you need any further help, please get in touch.
Product knowledge
What will happen once I have taken out my Choice Plan?
Our friendly team will send you your welcome pack which will include:
A covering welcome letter
Your Certificate of Entitlement
A Key Facts document
A 'Registering a death' leaflet
Your discount voucher offering £100 off a headstone or memorial purchased through us at the time of need
A free legal review from one of our partner companies
If you have chosen to pay for your plan by monthly instalments, there will also be details of the amount to be paid each month and the date of your first Direct Debit payment
What are 'Funeral Directors' fees'?
Funeral Directors' fees are all elements of the funeral that are provided by Funeral Partners. These can include the transportation of the deceased into our care, ceremonial vehicles such as a hearse or limousines, care & preparation of the deceased, coffin upgrades or any other items that the Funeral Director can provide themselves.
The Funeral Directors' fees are guaranteed and will be covered at no extra cost regardless of how long you live or what happens to these costs in the meantime, provided the plan has been paid in full
What are 'Disbursements'?
Disbursements are sometimes referred to as 'Third Party Costs' and include items such as doctors' fees, minister, Crematorium costs, flowers, obituaries and other items that the Funeral Director could arrange for you, but by using an external source. These fees are not fixed in advance, but we can advise the likely level, so that you can include a contribution towards these costs if you wish. As these costs are not guaranteed, additional amounts over the disbursement contribution made may be due at the time of need.
Do you offer legal advice regarding Wills, Probate etc?
Our 24 hour bereavement helpline offers you and your family practical support and advice during the life of the plan and at time of need. You can call 0808 164 2239 for advice on matters such as probate, bank accounts and pensions.
All advice offered is free and is helpful for simple arrangements you prepare yourself or more complex affairs that require the services of a Solicitor.
Monies
What happens to my money?
Choice provides exceptional security for your money, with the invested funds held independently in a whole-of-life assurance policy with a reputable UK-based life assurance company that is authorised by the Prudential Regulation Authority (PRA) and regulated by the PRA and the Financial Conduct Authority (FCA), who are members of the Financial Services Compensation Scheme (FSCS)
For maximum security, Choice works only with UK-based life assurance companies who are authorised and regulated by the Prudential Regulation Authority (PRA), regulated by the Financial Conduct Authority (FCA) and are members of the Financial Services Compensation Scheme.
What would happen if I die before completing the monthly instalments?
If you die before paying the final instalment of the Charges, then we could pay the Plan Value to the appointed Funeral Director as a contribution towards the funeral, or the estate or individual could pay the outstanding balance in full.
What if the cost of a funeral increases?
Costs of funerals are increasing annually, but if you purchase a pre-paid funeral plan, you fix the Funeral Directors' prices, with no further charges to you or your family.
Service
Unlike other providers, we don't expect you to decide on everything straight away.  We like you to feel comfortable with your plan – so your personal wishes can be added to or amended at any time, right up to the time of need.
What happens if I move out of the area?
Your plan is with Funeral Partners, a network of local Funeral Directors throughout the UK. So if you move home, your plan will move with you.
Is there an age limit to take out a plan?
There is no age limit. Anyone aged 18 or over can take out a Choice Plan. There are no age or health restrictions, no credit checks and no medicals are required.
What happens if I change my mind?
We would be sorry to see you go, but if you do change your mind or your circumstances change, you can get a full refund within 30 days of taking the plan out.  If you cancel after the 30 days, a cancellation fee with be deducted from the amount to be returned to you.
Can I purchase a plan for someone else?
Yes, as purchaser, we would require your details on our Purchase Agreement Form as well as the Plan Holder's details. You can also express who and where all correspondence should be sent.
Can I add extra services that aren't included in my plan?
The great thing with Choice, is that you can add or amend any aspects of your plan at any time, once it has been paid in full.
How would my Next of Kin/Executor activate my plan at the time of need?
We will make this procedure as easy as possible as we understand this is a very difficult time. When the time comes, your family just need to inform the Funeral Director and provide a Death Certificate – and we will take it from there, helping them every step of the way.
How is the Funeral Director selected?
Choice is part of the Funeral Partners group, which is a national network of Funeral Directors. We allocate your plan based on the geographical location to your home and you can rest assured that your plan is safe – as all our Funeral Directors are members of the NAFD (National Association of Funeral Directors).
What do I do if I want to make a complaint?
If you have a complaint about your funeral plan, please contact us in the first instance using the details below and we will deal with your complaint in line with our complaints procedure.  You will receive a reply within seven days.  You can obtain a copy of our complaints procedure on request.
Choice Plan Office
46 The Terrace
Torquay, Devon
TQ1 1DE
Tel: 01803 298 243
Email: info@choiceplan.co.uk
In the unlikely event that we are unable to resolve the matter to your satisfaction,  you may then refer it to the Funeral Planning Authority by calling 0845 601 9619. We are a Registered Provider of Funeral Plans and comply with the Rules and Code of Practice of the Authority. www.funeralplanningauthority.co.uk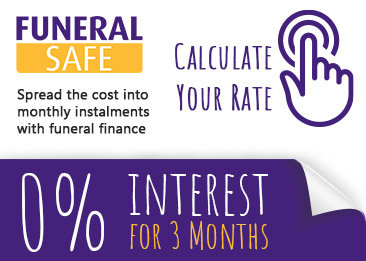 Funeral Notice, Donations and Tribute Service

View funeral notices and tributes to your loved one and leave a donation in their memory
View funeral notices