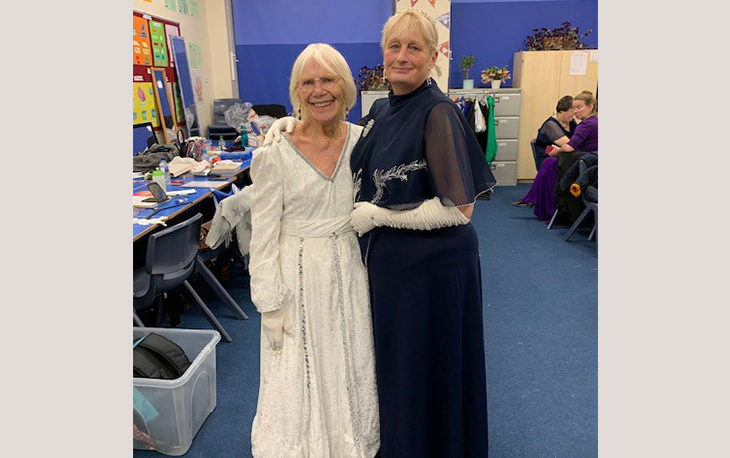 Funeral Director Sarah Graham took part in a stage show and charity fundraiser for The Honeypot Children's Charity.
The hills were alive with the sound of music between 30th October and the 2nd November at Noadswood School in Southampton as Sarah and her cast mates from the Waterside Musical Society treated audiences to a performance from the much-loved musical of the same name.
Sarah played one of the main nuns with all of the cast donating prizes for the charity raffle. All proceeds from the raffle were donated to Honeypot and will help support young carers, ensuring they have the opportunity to make the most of their one chance at childhood.
Waterside Musical Society is also a registered charity so money raised from ticket sales go towards the running of the society and production costs.
Since 1996 Honeypot has been working to enhance the lives of young carers aged 5-12 years by providing respite breaks, giving young carers a break from demanding and stressful responsibilities at home and provide a safe, nurturing environment where children at risk can develop their full potential and on-going outreach support.